Our Mission
Platinum is Vietnam's original Craft Beer. Launching in 2014, our mission started with a simple goal: to elevate Vietnam's beer scene through a commitment to brewing 100% natural, flavorful and sessionable beers.
Today Vietnam is one of the most vibrant Craft Beer markets in the world, having garnered international attention (CNN, Munchies) from drinkers and brewers alike.  Platinum is proud of its role in Vietnam's ever-evolving Craft Beer scene and is excited for what the future holds in this very special beer culture.
Brewmaster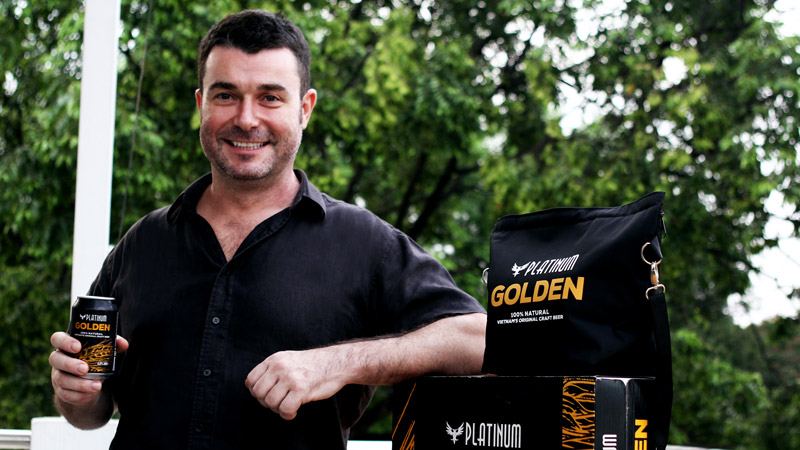 Irish-born, Brewmaster Michael Comerton (BSc in Brewing & Distilling, Heriot-Watt) has had a long-standing love affair with Craft Beer.
Prior to starting Platinum Michael brewed for James Squire, creating one of Australia's best-selling Craft recipes the 'James Squire Chancer Golden Ale'. Michael also served as General Manager of Australia's first Craft brewery Matilda Bay, where he was responsible for a wide portfolio and created such brews as the world's first pale coffee-based 'Crema' and the Belgian saison 'Barking Duck'.
Although he's spent the past 20 years working in 12 countries, Ho Chi Minh city is where Michael now calls home and works passionately as a leader in the Vietnamese Craft Beer revolution.